Relays for mobile and stationary applications
Please leave us a message and we will contact you for a technical consultation.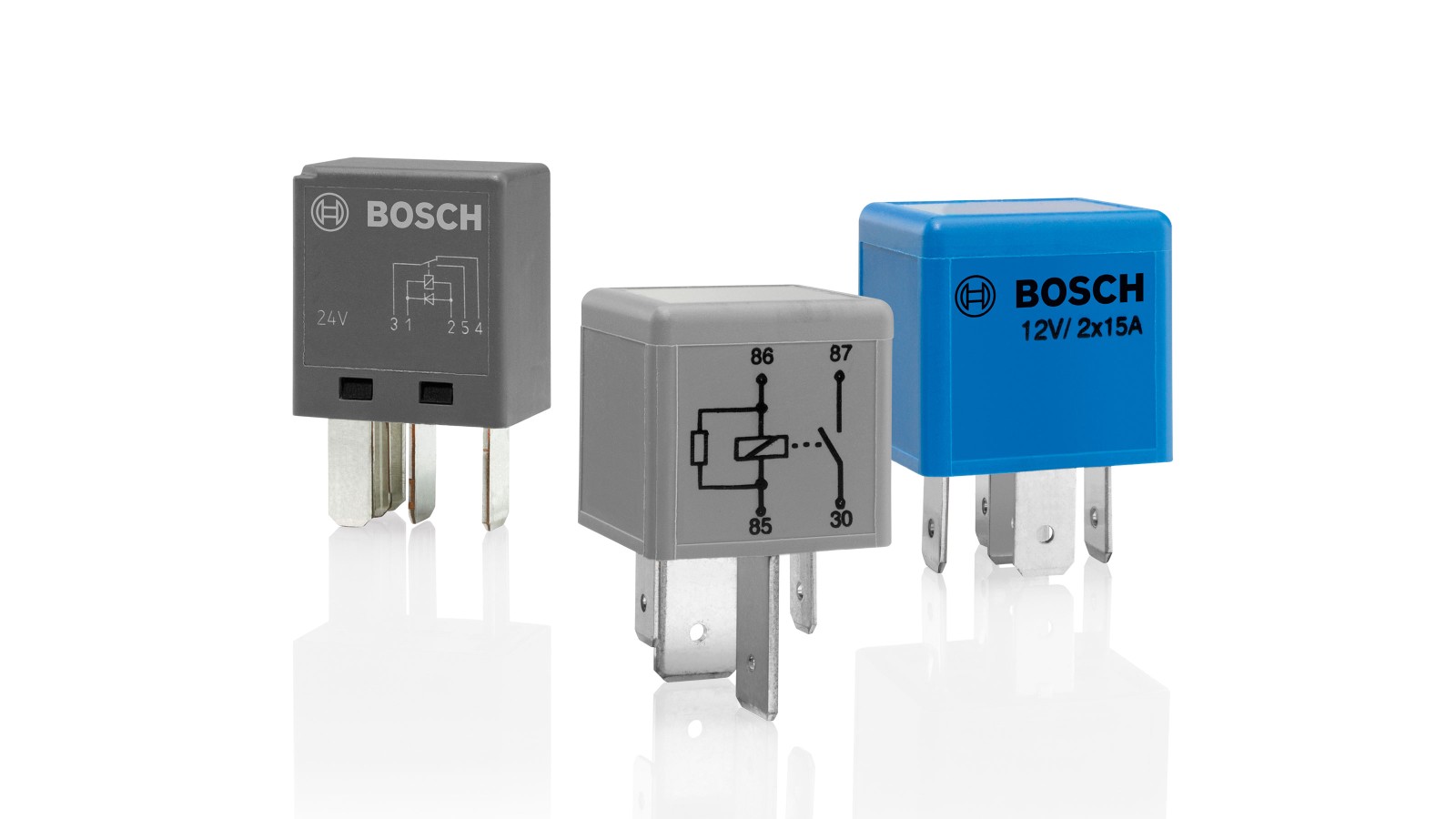 Bosch provides a comprehensive range of 12 V and 24 V relays of all sizes and for almost any application purpose – in both mobile and stationary applications.
Continuous further development of the whole range ensures state-of-the-art technology at all times.
Due to meticulous processing and the use of high-quality materials allowing up to 250 000 switching cycles, Bosch relays feature a particularly long service life. Designed for ambient temperatures reaching from -40 °C to up to +100 °C, the compact relays also stand out for their high robustness.
Get in touch with us!
Do you need more product details or any other support from our experts?
Send us a message